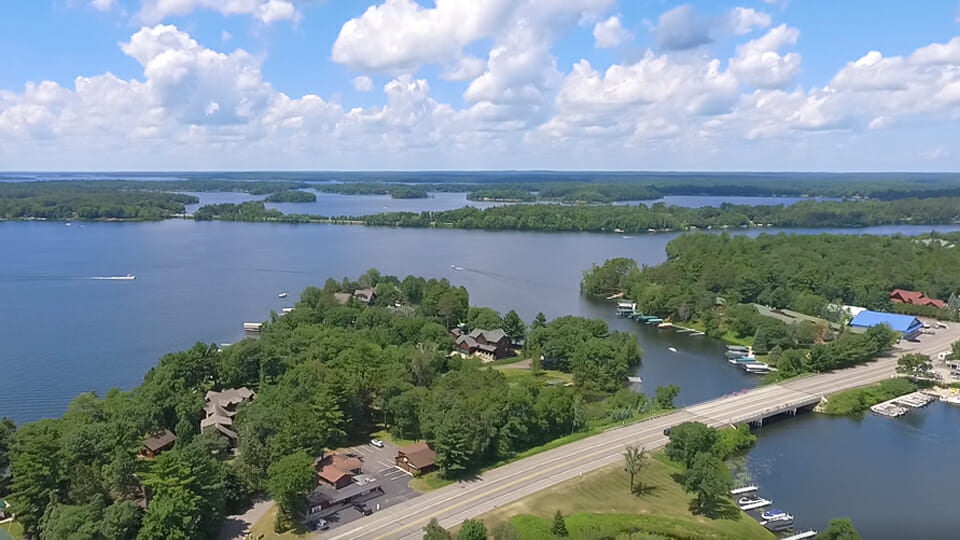 Maintaining The Health of our 'Blue Spaces'
It's the real estate mantra: location, location, location. And if that location is waterfront property, it's likely viewed as some of the most desirable land one could own. Property on a lake or other waterway offers beautiful vistas, immediate recreational access, and, research has shown, health benefits. Researchers have found the calming influence of "blue spaces" can be as effective as "green spaces," but those who live or spend time near water could probably have told them that. And it's just one more reason to maintain the health of our waterbodies.
Several steps can go into ensuring the health of our lakes:
Lake management plans help lake organizations address concerns in their lakes and watersheds
Rapid response plans for Aquatic Invasive Species (AIS) offer standard, proven steps to take when AIS are identified in a body of water
Stream and lake modeling predict in-lake total phosphorus (TP) concentrations
Monitoring plans can help determine lake health
Lake and watershed data analysis can determine nutrient impairment, identify data trends, and provide lake management recommendations
Prior to joining Widseth, I worked with several lake and watershed organizations, helping them keep their healthy lakes healthy or identifying the steps needed to bring their waterbodies back to an acceptable condition. Here are just a few of their stories.
Riley-Purgatory-Bluff Creek Watershed District Aquatic Invasive Species Management Plan
The Management Plan began by determining the AIS organisms' vectors and pathways—that is, the means by which AIS were being introduced into the watershed. Next steps included developing a prevention matrix, identifying implementation plan alternatives and associated costs, and writing the final plan.
Vadnais Lakes Area Watershed Management Organization BATHTUB Modeling
The goal of this study was to develop a BATHTUB water quality model for lakes in the watershed. Such modeling uses watershed and climatic data to predict an annual average in-lake total phosphorus (TP) concentration.  As a result, the model sets individual lake water quality goals and guides management activities in the watershed.
Minnehaha Creek Watershed District Stubbs Bay Improvement Project
This Lake Minnetonka bay had become eutrophic; rich nutrients had triggered excessive algae growth which, in turn, was depleting the water's oxygen content and quality. Recommendations included wetland restoration and headwater controls to restore the original hydrology—recreate the creek's meandering path—in the Classen Creek subwatershed. University of Minnesota students participated in this project for their senior capstone project.
Pelican Lake of St. Anna Lake Association Phase I Diagnostic Study
The technical assistance and reporting provided during the course of the study included monitoring lake and stream water quality for two years and modeling to represent current and future conditions. Funding was via a 319 Surface Water Planning Grant from the MPCA.