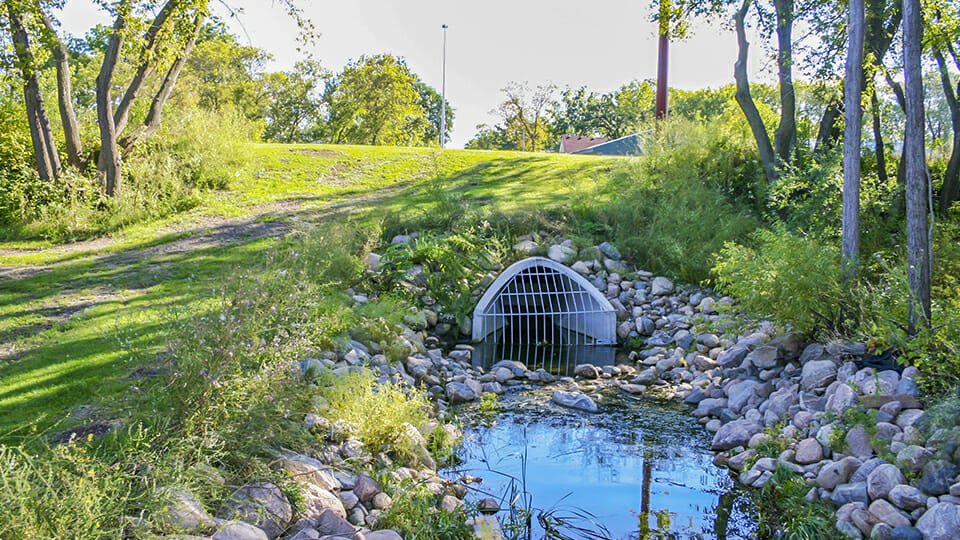 Don't Overlook Small Towns as an Important Contributor to Water Quality
Watershed districts often overlook small towns when targeting projects for watershed management. As you examine water quantity and quality on a watershed scale, the biggest contributors are typically agriculture, large city stormwater runoff, or a combination of the two. However, small towns contribute stormwater to local waterbodies as well. Although they contribute a smaller volume of pollutants, consider them when determining projects for watershed management. Involving small towns in the process will engage community members who may not typically be involved in their watershed's activities.
Through an urban stormwater retrofit study, our team can help you identify areas in rural Minnesota towns that may be impacting your watershed's water quality. Designed to identify the areas of town where stormwater best management practices (BMPs) would be most effective and economical, the study results in a targeted, prioritized, and measurable implementation plan. In turn, the plan provides input for the municipality's Capital Improvement Plan, which typically looks ahead to the next ten years.
The study also serves as a powerful foundation for grant writing. The Clean Water Fund, which is administered by the Minnesota Board of Water and Soil Resources (BWSR), is a potential source of funding for stormwater BMPs. Our team has helped municipalities secure these funds to implement the BMPs identified in our studies.