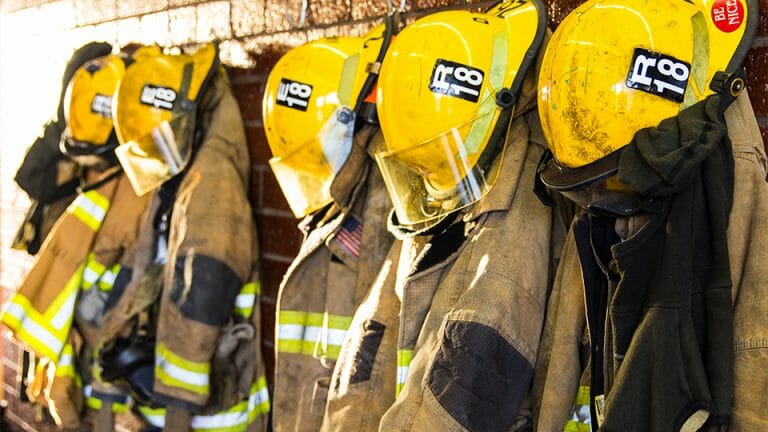 New AFG Application Period Opens April 28, through May 15
GRANT NAME:

FY 2020 Assistance to Firefighters Grant – COVID-19 Supplemental Program (AFG-S)

NAME OF THE ORGANIZATION PROVIDING THE GRANT:

FEMA Assistance for Firefighters Grant (AFG) Program

SHORT DESCRIPTION:

FEMA Assistance for Firefighters Grant (AFG) Program is providing funds for personal protective equipment (PPE) specifically for COVID-19 related needs. This is an opportunity for fire departments to help their communities prepare for infection control by getting hard to find COVID-19 supplies. If approved, FEMA will pay for 95% of the cost of eligible equipment while your department will pay only 5%.

ELIGIBLE PURCHASES:

High priority items include eye protection, isolation gowns, protective coveralls, gloves, footwear covers, respirators, and surgical type face masks. Other eligible, but lower priority, items include decontamination supplies, station-quarters, vehicles, replacement High-Efficiency Particulate Air filters, and antiseptic hand rubs such as alcohol-based hand sanitizers.

WHO'S ELIGIBLE:

Fire Departments and Non-Affiliated Organizations who provide Emergency Medical Services (NAEMS).

COST TO APPLY:

$1,200 per grant application

Widseth will offer a 25% discount to fire departments who engaged us for their 2019 FEMA AFG Application.

$100 per application to update SAM/DUNS and FEMA GO site registration, if not current. These grant writer fees are reimbursable for approved grants, when the fee is paid within 30 days of the application due date.

APPLICATION AND AWARD DATES:

Application Start Date: April 28, 2020
Application Deadline: May 15, 2020
Anticipated Award Date: June 5, 2020

RESOURCES:
Contact Widseth's funding specialist Gail Leverson at Gail.Leverson@Widseth.com or 218-308-2604 to start your grant application today. Gail has more than 20 years of grant writing and funding assistance experience.