Sports and Recreation Design to Bring Your Community Together
Sports & Recreation Portfolio
Sports & Recreation Photo Gallery
Check out some of our sports and recreation projects in the gallery below. Click the main image to go full screen.
Trail Projects Photo Gallery
Check out some of our trail projects in the gallery below. Click the main image to go full screen.
We Know Sports and Have Designed Stadiums, Fields, and Courts For All Athletes
There's nothing like playing on your home court in front of your own fans. Home field advantage is something all teams thrive on. The fields and surfaces we play on have a direct impact on our performance. Proper material selections, drainage systems, and sport-specific sub-grades all play a vital role in the overall quality of an athletic surface. Turf replacement, tennis courts, new grandstands – we've done it all. Our architects and engineers will make sure your project is as tough and durable as the athletes it hosts.
Featured Stories of How We Help Our Clients
Widseth Designs Veterans Memorial Park in Alexandria
Veterans Memorial Park, located in Alexandria, Minnesota, honors veterans of all branches of the United States Armed Forces, living or deceased, going back to the 19th century. Renovation and repurposing of the City of Alexandria's Legion Park has resulted in a beautiful landmark where all visitors can enjoy a peaceful area of contemplation and repose.  The Veterans Memorial Park is a place of reflection and healing, and a source of inspiration for those preparing to serve.
The Widseth-designed park features a liberty bell replica, granite monoliths with names of more than 7,000 veterans, nine flags, restrooms, and a picnic area. Watch Steve Pederson (bugler) and Angie Reichmann (soloist) deliver a powerful performance at the Veterans Memorial Park in this video.
Visit https://alexveteranspark.org/ to learn more.
Tink Larson Community Field Breathes Second Life with Widseth Redesign
In this video, architect Dana Hlebichuk describes the design process, public involvement, and his favorite aspects of the new Tink Larson Community Field. After a fire destroyed the historic grandstand in the spring of 2016, the City of Waseca chose Widseth Smith Nolting to lead the redesign effort. A strong emphasis was made on opening the stadium up to the community. The project includes seating for 200 spectators, open sight lines to the field, and street level access to the new press box, welcome plaza, and concession stand.
Minnewaska Area High School Baseball Stadium Wins Tink Larson Field of the Year Award
Widseth's engineers and architects worked with the Minnewaska Baseball Association, the school board, and community members to design a stadium that addressed the wants and needs of many different community groups. Widseth compiled ideas, suggestions, and gathered input from baseball association members to design a facility that would be functional, within budget and enjoyable for all to use.
"The partnership with Widseth was tremendous. Jeff Kuhn is a baseball guy too, so he and I connected right away. Kent Rohr is another guy I spent a lot of time talking to. They were phenomenal. It was easy to work with them and I felt like they truly cared about our project. I'd do a project with you guys again anytime."
— Brian Gruber, Head Baseball Coach, Minnewaska Area High School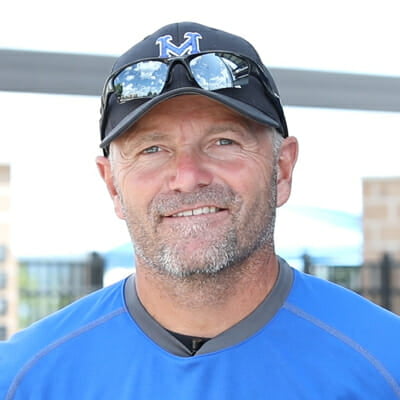 450-foot Boardwalk Provides Access to Milford Mine Memorial Park
Milford Mine Memorial Park honors the 41 miners who lost their lives in Minnesota's worst mining disaster. With only 15 minutes of work left on February 5, 1924, a shaft collapsed allowing water and mud to rush in and quickly fill the 200-foot-deep mine. Only seven miners managed to escape to the surface. Widseth worked closely with Crow Wing County Natural Resource Manager Bryan Pike to make the park a reality. Widseth designed a 450-foot boardwalk to allow visitors to cross Milford Lake and reach the area where the shaft house was located.
"Widseth designed the park based on how I wanted it to look. They developed plans that even I could understand and read. The people that come out here have been pleased with the end result."
— Bryan Pike, Crow Wing County Natural Resource Manager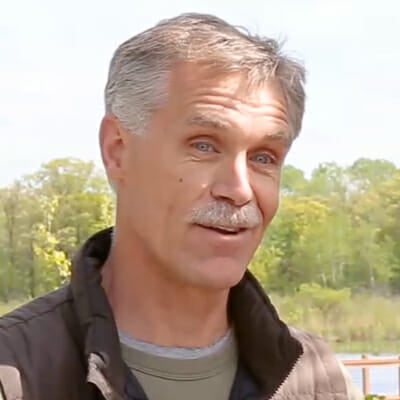 Get an Inside Look at Brainerd's Pool Addition During Construction
Watch this video to get a general sense of how the pool addition is being constructed at Brainerd High School. The addition will include a diving well and an eight-lane competition pool. The following team members discuss the construction process of this unique project.
Chris Satterlund, Architectural Technician, Widseth
Keith Soderman, Commercial Division Manager, Anderson Brothers Construction
Jeff Teague, Foreman, Wells Concrete
Scott Whittemore, Project Manager, ICS Builds
Brainerd High School's Pool Project Underway — Activities Director, Swim Coach, and Student Athlete Discuss
Brainerd High School's Activities Director Charlie Campbell describes the planning process for the district's new eight-lane pool. Brainerd will now be able to host larger swim meets and better accommodate other programs on campus when the existing pool space is converted into a multi-purpose room. Boys Head Swim Coach John Zemke talks about the importance of a separate diving well and the benefit of having everyone practice at the same time. Junior swimmer Thomas Rule explains some challenges with the existing pool and what he's looking forward to in the new facility. "It's really going to put Brainerd back on the map as the gold standard for greater Minnesota," Campbell says.
Widseth Helps Brainerd Solve Water Issues at Lower Site Sports Complex
Adjacent to the Mississippi River, Brainerd's high school athletic complex sits significantly lower than the surrounding topography, accumulating stormwater and taking a beating from student and community use. Upgrades to the football field, tennis courts, track, and a portion of the bleachers have increased student athlete safety, improved accessibility, and created a durable multi-sport surface. The enlarged and enhanced wetland has significantly improved stormwater management. The athletic complex is a cornerstone of student and community pride.