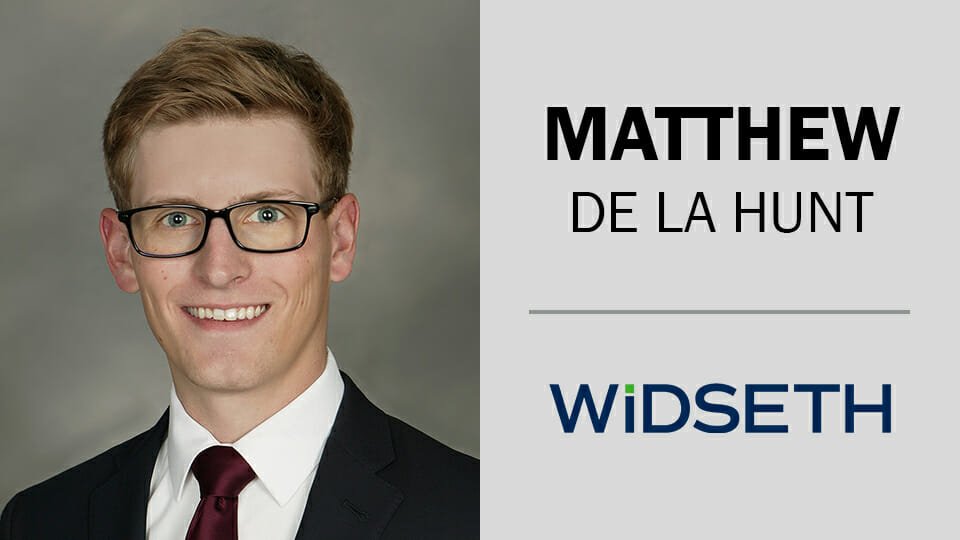 De La Hunt Joins Widseth's Civil Engineering Team
Matthew De La Hunt has joined Widseth as a Civil Engineer in Training. He holds a Bachelor of Science in civil engineering from the University of Minnesota, Duluth.
Matthew works with the civil engineering department performing office and field engineering tasks including report compilation, Civil 3D drafting, environmental reviews, and construction inspection.