Civil Engineering Design for All Your Infrastructure Projects
Jenny Max
City of Nisswa
City Administrator
To have quality utilities like our sewer plant is very important to the health and safety of our residents and our visitors. Widseth helped with not only the engineering but also the funding and financing elements as well which was very helpful to the city.

CIVIL ENGINEERS

YOU CAN TRUST TO GIVE YOU STRAIGHT ANSWERS.
Street & Highway Design
The various roads in your community play an important role in how the city functions. Well-designed streets provide efficient transportation systems for vehicles and pedestrians. Widseth's civil engineers offer the following expertise for street & highway projects.
Road layout and design
Field surveying
Construction staking
Hydraulic analysis
Wetland mitigation
Erosion control plans
Permit applications
Construction cost estimates
Agnes Boulevard Improvements Provide a Safe Connection for Pedestrians
Agnes Blvd. just north of downtown Alexandria was once a winding county road. With no shoulder for foot traffic, people avoided the narrow road altogether. Widseth assisted the City of Alexandria throughout the project, providing civil engineering, survey, water resources, and resident communication services. Check out this video featuring Alexandria's city planner Mike Weber showcasing the completed project.
"Our relationship with Widseth has been outstanding. They're gifted in terms of their design and execution. From the planning and zoning world, it's a home run for us."
— Mike Weber, Alexandria City Administrator
Water Treatment Design
Providing a community with quality drinking water is extremely important. Our civil engineers are well-versed in the supply, treatment, storage, and distribution of potable water resources.
Water treatment plant design
Water tower design
Water lines layout and design
Environmental review
Soil borings coordination
Well pumping coordination
How Randall Solved the Nitrate Problem in its Drinking Water
Widseth designed a new water treatment plant for the City of Randall and helped obtain funding from two sources: the Public Facilities Authority (PFA) program and the Drinking Water Revolving Fund (DWRF).
Randall had relied on two wells to supply drinking water to its residents for more than 50 years. In 2015, a routine water sample the city sent to the Department of Health tested above the safe drinking level for nitrates. Randall quickly discontinued using the contaminated well, leaving 650 residents with a single source of potable water.
Wastewater Treatment Design
Your wastewater needs to be properly collected and treated to avoid potential health and safety hazards. Our civil engineers will make sure your system is efficient and affordable.
Stabilization pond design
Wastewater treatment facility upgrades
Sludge handling
Mechanical wastewater treatment
Alternative on-site systems
Constructed wetlands
Site Design
Widseth's civil engineers will work with you to make the most of your site. Good access,  circulation, stormwater management, and utility connections are just some of the vital components of great site design.
Hydrologic and hydraulic analysis to prepare runoff studies
Detention pond sizing and design
Stormwater infiltration analysis
Grading and drainage plans
Utility plans
Parking and frontage road design
Landscape plans
Feasibility studies
Widseth-produced Video Helps Promote Pequot Lakes' Shovel-ready Certified Business Park
The City of Pequot Lakes has an 80-acre parcel of prime real estate that it is developing into a business park. Widseth has served as Pequot Lakes' city engineer for more than 25 years and is familiar with the city's infrastructure and its vision for the future. Watch the video to learn how we helped the city with the initial stages of this large development.
Crosslake Improves Water Quality on the Whitefish Chain of Lakes
The Whitefish Chain of Lakes is a major economic driver for the City of Crosslake. To help protect this vital asset, the community formed a Water Quality Group to spearhead efforts to address stormwater runoff issues. Watch this video to see how Widseth designed a stormwater system to improve water quality in Island Lake and Loon Lake. A continuous deflective separation (CDS) system from Contech Engineered Solutions was included in the project to help trap debris, sediment, and hydrocarbons from stormwater runoff.
"We had a wonderful relationship with all of our partners and a particularly great relationship with Widseth. They understand how important the lakes are, they understand how to deal with them, and they designed and implemented the project beautifully."
— John Forney, Water Quality Group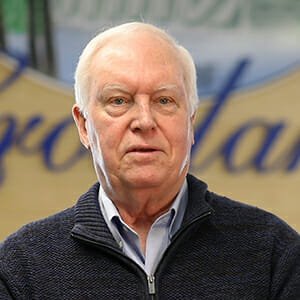 The SCDP can help Minnesota cities with funding for public facilities improvements. Widseth can assist your city with submitting a…
Pavement Management Systems (PMS) play a significant role in effectively managing and maintaining one of a city's or township's most…
Public Water Systems (PWS) can now apply for technical assistance in preparing their lead service line inventories. The Minnesota Department…
Contact Our Civil Engineers to Start Your Next Project