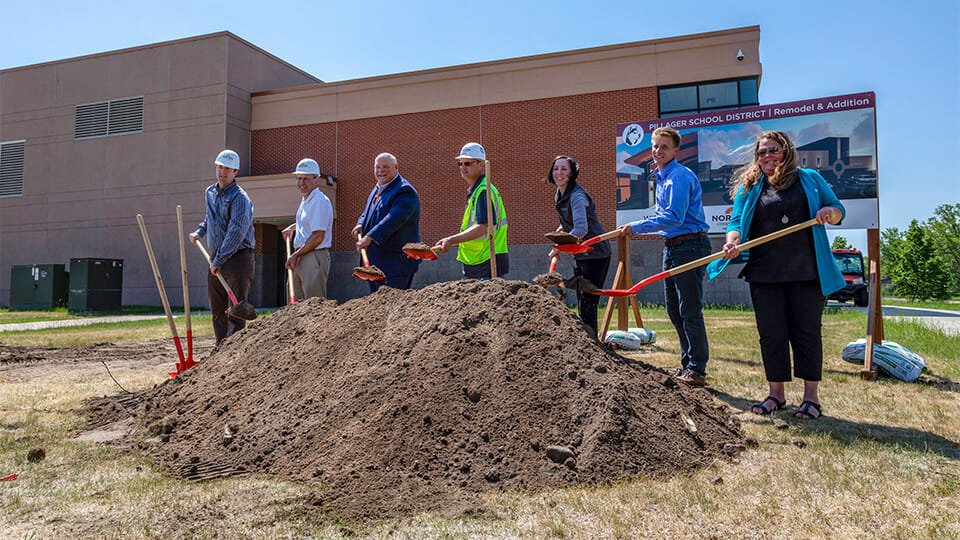 Pillager School District Hosts Groundbreaking Ceremony for New Addition and Remodel Project
Pillager School District hosted a groundbreaking ceremony on Tuesday, June 16, for the district's addition and remodel project.
Widseth assisted with the information campaign that led to the passage of a referendum in May 2019. Widseth provided planning and design for the project, which includes additional elementary and special education classrooms, modernized career and technical education spaces to prepare students for the ever-changing workforce, and a new 384-seat auditorium.
Project architect Erica Marcussen and mechanical engineer Adam Siemers attended the ceremony, along with representatives from the school district, their partner, CTC, and construction manager, Nor-Son.
Nearly all of Widseth's disciplines have been and will continue to be involved in the project, working through to its completion in fall of 2021.