Bridge Design for Strength, Stability, and Safety
Our Clients Say It Best
We build solid relationships with our clients. The ultimate goal of every project is to see you succeed. Our architects, engineers, scientists, and surveyors will be with you every step of the way.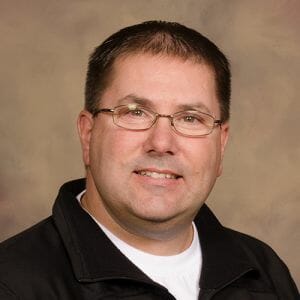 "Hubbard County has a great, long-standing relationship with Widseth that has yielded some fantastic results. While most of our experience with them includes bridge design, we have also worked with them on several other types of projects including grading, urban reconstruction, and building repairs or renovations. No matter the task, Widseth always seems to have the expertise we are looking for from their engineers and architects. Their employees communicate well, are responsive and engaged, and take a keen interest in a quality end product. ."
—Jed Nordin, County Engineer/Public Works Coordinator, Hubbard County Public Works
Bridge Photo Gallery
Check out some of our bridge projects in the gallery below. Click the main image to go full screen.
Your Qualified Bridge Design and Safety Inspection Partner
We are prequalified as Bridge Design Consultants by the Minnesota Department of Transportation and as Consulting Engineers by the North Dakota Department of Transportation. For existing bridge structures, our team leaders and program administrators are available to assist with bridge safety inspections.
Featured Stories of How We Help Our Clients
Widseth's Bridge Designs Play Important Role in Thief River Falls' Greenwood Street Corridor
Widseth designed two important bridges along the one-mile Greenwood Street corridor. The vehicular bridge crosses the Red Lake River and the railroad bridge allows Greenwood Street to run underneath. The underpass is safer, and it means drivers no longer need to spend their precious time waiting for trains. Watch this video to hear the whole story.
"The one common factor with all of the Greenwood Street corridor projects has been the long-term relationship with Widseth. All the people that they have that can handle all the different aspects for these projects has been wonderful."
— Mark Borseth, Public Works Director, Thief River Falls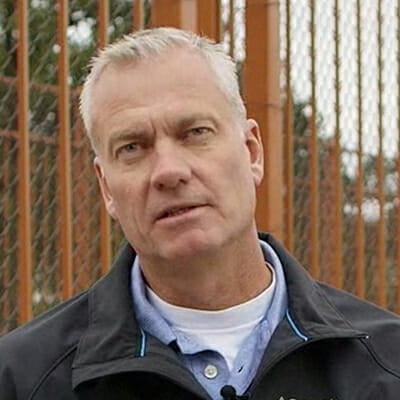 Thompson Bridge Design Helps Minimize Flood Impacts from the Red River of the North
This 12-span continuous steel beam bridge over the Red River of the North connects Polk County, MN, and Grand Forks County, ND. Designed to withstand a flood 25 percent larger than a 100-year event, Widseth's design comprises five lines of welded plate girders, 43′-4″ bridge deck, and concrete substructure on steel H-piles. A continuous and cantilevered steel beam structure, the new bridge totals 1,115 feet in length, configured and sited for flood-proofing through a 100-year flood event. The design also addresses soil stability issues prevalent in the Red River Valley. Widseth completed the entire project development and permit acquisition process for the Polk County Highway Department. This project was largely funded by ARRA sources in Minnesota and North Dakota.
450-foot Boardwalk Provides Access to Milford Mine Memorial Park
Milford Mine Memorial Park honors the 41 miners who lost their lives in Minnesota's worst mining disaster. With only 15 minutes of work left on February 5, 1924, a shaft collapsed allowing water and mud to rush in and quickly fill the 200-foot-deep mine. Only seven miners managed to escape to the surface. Widseth worked closely with Crow Wing County Natural Resource Manager Bryan Pike to make the park a reality. Widseth designed a 450-foot boardwalk to allow visitors to cross Milford Lake and reach the area where the shaft house was located.
"Widseth designed the park based on how I wanted it to look. They developed plans that even I could understand and read. The people that come out here have been pleased with the end result."
— Bryan Pike, Crow Wing County Natural Resource Manager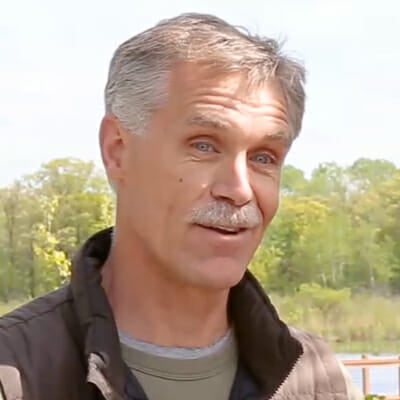 Wall Street Bridge Designed to Handle Soil Movement, Reduce Flood Impacts, and Accommodate Pedestrians
A combined effort between Minnesota's Clay County and North Dakota's Cass County, Widseth's engineers designed the Wall Street Bridge to withstand record-setting floods like the one in 1997. Accommodating four lanes of vehicular traffic plus a bike path, the design incorporated a twelve-span composite steel beam bridge to allow for soil movement, an issue unique to the Red River Valley's clay-rich soil. Aesthetically, the structure's cut-stone appearance is reminiscent of early railroad bridges found throughout the region. The Wall Street Bridge earned a Merit Award in the 2007 Prize Bridge Competition in the Short Span category. Originated in 1918, the National Steel Bridge Alliance's biannual competition honors significant and innovative steel bridges constructed within the United States.
Bemidji's Paul Bunyan Trail Bridge Provides Safe Crossing Over Hwy 197
The Paul Bunyan State Trail is the longest continuously paved path in the state of Minnesota and one of the longest in the country. Stretching more than 100 miles from Bemidji to Brainerd, the trail passes through historic sites and vacation destinations and provides recreational use for hiking, biking, running, and snowmobiling.
The 400-foot-long pedestrian bridge in Bemidji solidified another crucial piece of the Paul Bunyan State Trail. It allows trail users to safely cross four lanes of busy traffic on Highway 197 for an uninterrupted experience. The project was a collaborative effort between the city of Bemidji, the Minnesota Department of Natural Resources, and Widseth.
Widseth Restores Historic Pedestrian Bridge for Granite Falls
Granite Falls' historic footbridge was built in 1935 under license from the Roebling Company—the firm famous for designing the Brooklyn Bridge. Years of service and floodwaters had taken their toll on the 280-foot suspension bridge. Preservation work included replacing deteriorated steel members, raising the east end of the bridge deck six feet, and strengthening the river piers. A new east approach ramp, additional concrete deck panels, and a fresh coat of paint rounded out the restoration project.