Planning and Design for Healthcare & Medical Facilities
Healthcare Photo Gallery
Check out some of our healthcare projects in the gallery below. Click the main image to go full screen.
Featured Stories of How We Help Our Clients
Essentia Health Patients Feel Calm in Baxter Clinic
Patients need to feel comfortable in all areas of your healthcare facility, including the lobby, waiting areas, and exam rooms. Creating the right environment helps put them at ease, which makes for a better visit and a happier patient.
"When I walk into Essentia, I feel an immediate sense of calm and security as a parent and a patient. This environment helps my children relax and feel safe even when they're sick. I appreciate the thoughtfulness that was put into the design to make my family feel comfortable."
— Noelle Bussler, Essentia Health Patient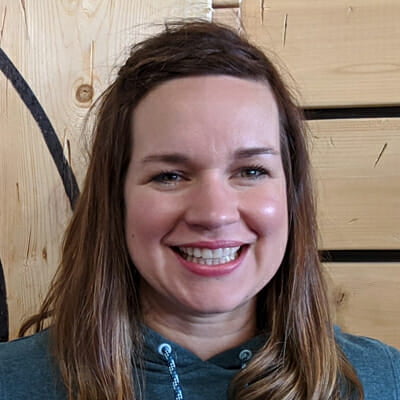 Widseth-designed Facility Helps Community Dental Care Expand Outreach Efforts
With a mission to provide oral health care for all in a convenient, caring, and respectful environment, Community Dental Care is one of the largest non-profit dental care providers in Minnesota. The facility's 18 operatories (that is, fully-equipped dental workstations) and associated spaces, welcoming reception area, and attached garage will support Community Dental Care's outreach efforts throughout southeastern Minnesota's communities. The new facility significantly expands the number of adults and children who will be served.
Widseth Helps Douglas County Hospital Conceptualize Improved Entry
Douglas County Hospital asked Widseth to help them re-imagine an underutilized 5,000-square-foot green space by one of their main entrances. The existing space is surrounded by a parking lot and a large wall of the hospital. Widseth's concept creates a small oasis meant to drown out the site lines and sounds of Broadway Street and parking lot while also reducing the sense of scale to improve comfort. Multiple large socialization pockets are positioned throughout the site to give people space to relax or larger spaces for socializing if they wish. The playful use of pavers, vegetation, water features, and different textured hardscapes, taps into all the senses giving patients, visitors, and staff a great escape and natural healing space.
Digi-Key Health Clinic Provides Onsite Option for Employee Care
Natural light, indoor air quality, and material selections all contribute to the health of your medical facility. Widseth's architects and engineers know what it takes to design a healthy building that will keep your patients and your staff at their best.
North Country Health Services Healing Gardens Provide Relaxing Environment
Interior and exterior healing gardens designed for North Country Health Services Regional Hospital create quiet places for restful contemplation and conversation. Natural settings and materials promote healing of the mind, body, and soul. A water feature situated beneath an existing skylight provides the focal point of the interior garden. Guests and visitors are surrounded by low planter boxes filled with abundant arrangements throughout the year. Soft curves in the planters and soffits above as well as wood veneer wall panels and stone tile create a pleasant, natural setting.