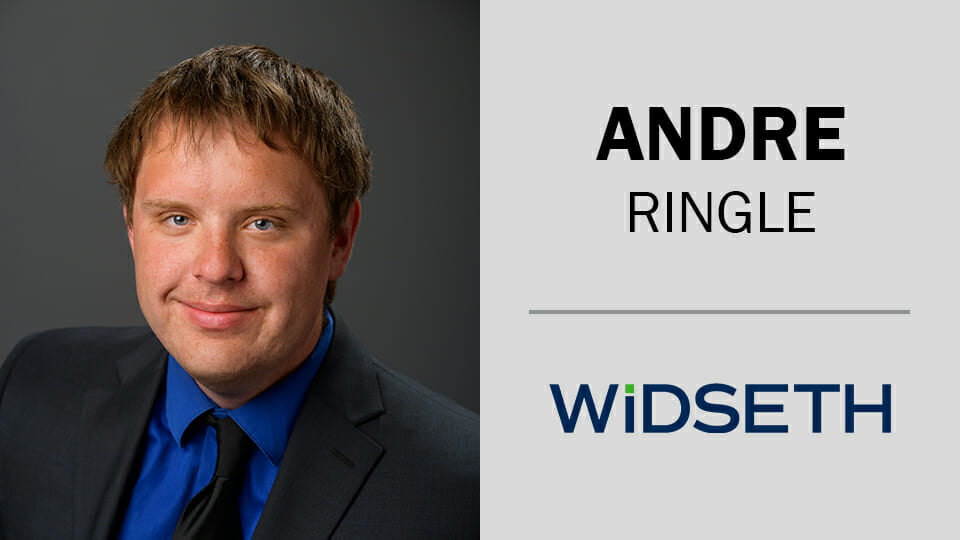 Ringle Joins Widseth's Civil Engineering Team
Andre Ringle has joined Widseth as a Civil Engineer in Training. He holds bachelor's and master's degrees in civil engineering from Michigan Technological University.
Andre works with the civil engineering department assisting in the production of plans for private and municipal clients, field observations, and the preparation and writing of hydrology reports.