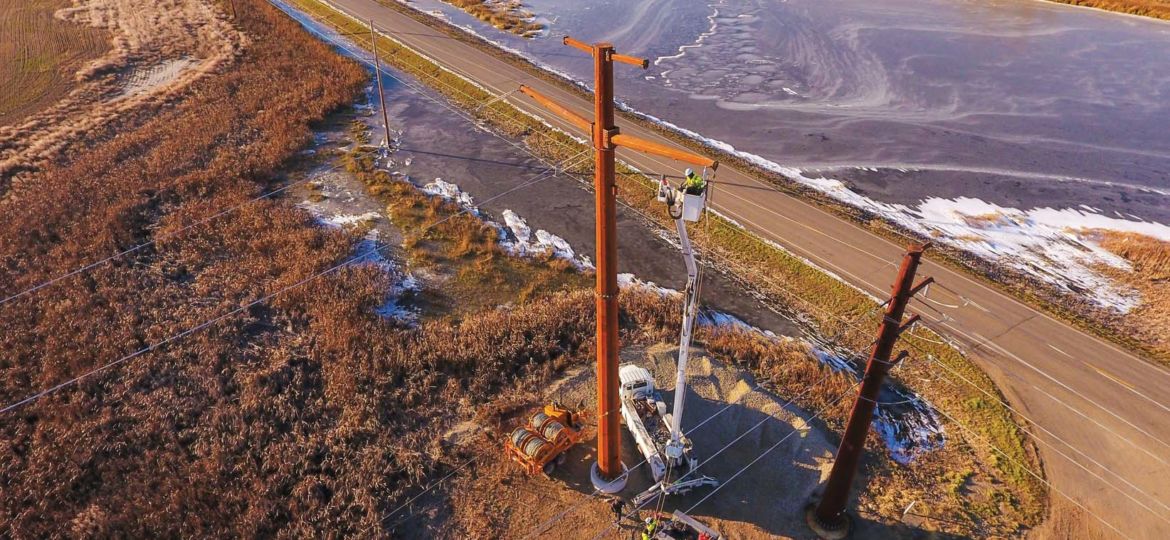 Three Questions to Help You Choose a Transmission/Distribution Design Partner
Your customers rely on you for their power. You need to make sure your systems are designed to meet their needs year after year. To help you choose an engineering partner, ask yourself just three questions:
1. Is there evidence to build trust? Central Power, a large wholesale power supply and transmission cooperative, has a plan to independently supply bulk electricity to co-ops in their area. In this long-range plan, Widseth is working with Central Power to design the system, which includes back-up lines to sub-stations and system updates where needed. We have worked with Central Power every step of the way. In fact, we have worked with them for decades to provide safe and reliable service to customers. Building relationships like this creates efficiencies and cost savings. We act as an extension of their staff.
Eric Popinga, Real Estate Administrator with Central Power says, "Widseth has many other clients, but you're not aware of that when you work with them. They have a very personal way of doing things. They always provided very quick, reliable service."
2. Are they a full-service engineering firm and why is that important? We can provide all needed services to complete system design projects in-house. Along with our transmission and distribution teams, we have team members who specialize in LiDAR services, civil engineering, and land surveying. We can take care of everything from structure drawings, material procurement, and specifications, to contracts. For you that means a more efficient project timeline and cost savings.
3. Do they have experience relevant to my project? Widseth provides electrical engineering design services to a large variety of public and private clients. Some markets we serve include municipal electric utilities, rural electric cooperatives, power agencies, and large industrial manufacturers.
We value the personal relationships we have cultivated and would like to work with you on your next project. Contact Allan Page, PE, VP, at Allan.Page@Widseth.com or 701-738-8469 to start a conversation about your next transmission/distribution project.