Water Resources Engineering Services Keep Our Waters Clean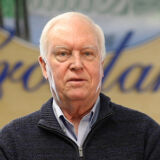 John Forney
Water Quality Group
Chair
"We had a wonderful relationship with all of our partners and a particularly great relationship with Widseth. They understand how important the lakes are, they understand how to deal with them, and they designed and implemented the project beautifully."

WATER RESOURCES EXPERTISE

YOU CAN COUNT ON AND TRUST.
Hydrologic / Hydraulic Modeling and Analysis
By using industry-leading modeling techniques, our engineers deliver useful information that benefits every aspect of watershed management— from flow reduction strategies to water quality—from single culvert locations to an entire watershed. When high water levels threaten the structural integrity and serviceability of our streets and highways, our highly-skilled engineers perform hydrologic/hydraulic analyses and identify the causes, constraints, and corrective actions to maintain service levels and road life cycles.
GIS/Cartography
Spatial data is key to understanding what is going on in your area, and we have considerable Geographic Information Systems (GIS) experience. Ranging from high-end cartographic services to database management and modeling, or even technical support, we can help you get the most out of this essential technology. Our water resources engineers are actively involved in helping set statewide methodologies and standards for LiDAR-based projects.
Project Design and Construction
With more than 30 years of experience, our team members are dedicated to quality artisanship. Support staff are certified by their states' department of transportation, allowing us to work on a range of projects while ensuring the work is done to design and within budget.
Stormwater Management
Our water resources team has decades of experience in developing stormwater solutions. This includes analysis and design of urban storm conveyance, treatment systems, and the development of Stormwater Pollution Prevention Programs (SWPPPs). We have extensive knowledge and adaptability to ever changing agency and permitting requirements ensuring delivery of compliant and effective solutions to our clients.
Streamgaging
Flow data is essential for proper decision-making. With multiple rigs and experienced staff ready to respond at a moment's notice, our engineers can be on-site to collect data when timing is critical.
Surveying
Our experience in GPS survey techniques allows us to conduct surveys quickly and accurately. We use Total Station surveys to reach areas inaccessible to GPS or when higher accuracy is needed. Widseth also provides certified hydrographic services.
Red Lake River Rock Rapids
The constructed rock rapids of the Red Lake River Restoration and Habitat Improvement Project strike a balance among safety, functionality, recreation, aesthetics, and conservation. The former Ottertail Power dam posed a threat on several fronts—to people, wildlife, and the environment. The rapids have improved fish habitat and have allowed walleye and lake sturgeon to move upstream to historic spawning sites. Erosion of the river bank and sedimentation has been minimized, and public safety and recreational opportunities have been enhanced.
Widseth designed the improvement, prepared construction plans and specifications, assisted the city with permit applications as well as the bidding process, and provided all construction layout staking and detailed grade staking, material testing, construction observation, and contract administration.
Todd County Bridge No. 77537 Rock Arch Rapids
Todd County Bridge No. 77537 replaced an environmentally and structurally deficient bridge built in the 1940s. A major concern posed by the existing bridge was the Little Swan Lake outlet's steep grade, which acted as a barrier to fish and other native species. The five-tier rock arch boulder weir now allows easy passage for aquatic species. The 45-foot single-span beam bridge minimizes river encroachment and provides safe passage for motorists.
Water Resources Engineering News
Widseth will be at the Minnesota Rural Water Association (MRWA) Water & Wastewater Technical Conference on Tuesday, March 7th at…
We are glad to be at the North Dakota Water and Pollution Control Conference. The trade show will be open…
Widseth will be at the Minnesota Rural Water Association (MRWA) Water and Wastewater Technical Conference on Tuesday, March 1st, at…
We Can Help With Your Water Management Needs