K12 Schools Architecture & Engineering
Design to Inspire Learning
Rural school districts engage us to help pursue their goals because like them we are rooted in rural communities and we understand the delicate balance necessary to derive maximum value from the limited resources smaller districts may have. We listen to your needs and collaborate through an inclusive design process that ensures you are always in the conversation and your priorities always remain front and center. Your students, staff, and community deserve schools they can be proud of. Our role is to guide you through the process to make that a reality.
Facility planning based on your values & goals
Facility conditions assessments and long-range facilities plans are key to identifying and prioritizing your district's needs. These reports serve as roadmaps to ensure that you allocate your budget in the most effective way possible and maximize the outcomes from your investment. During this stage we work with you to collect and assemble as much information as possible to gain a 360-degree understanding of your district. We will assess your facilities and systems, analyze enrollment trends, make recommendations to your LTFM plan, engage the community to make sure all voices are heard, and make recommendations accordingly.
LTFM 10-year plan support

Project budget development

Community engagement
Funding strategies
We will work with you to maximize your financial resources and help you discover what options are available. We understand how school projects get funded and have helped numerous districts get their projects off the ground.
Grant review & writing

LTFM budgeting

Short/long-term debt analysis

Pre-referendum planning
Spaces that fit your district
Creating an environment in which students can learn is much more involved than simply designing a structure. It's about creating a sense of place that supports the curriculum, inspires learning, instills pride, and motivates students to excel. Most of all, it's about designing a school in which students and faculty feel safe, comfortable, and fulfilled.
Student-focused design

User group engagement

Sustainable material selection

Cost-conscious construction
Design and construction
You will have an experienced guide with you from start to finish. Our architects, engineers, and project managers will help you assemble the right construction team and ensure that the design intent is achieved throughout the project. Our multi-discipline team draws on their eclectic backgrounds to provide you with creative solutions to complex problems when they arise, potentially saving thousands of dollars during construction.
Assistance with construction manager selection

Assurance that all systems run smoothly

Punch list and warranty reviews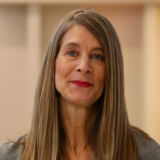 Dr. Tammy Stellmach
Baxter Elementary School
Principal
"I had my team of Baxter staff working with the Widseth architects and interior designers. They often came back with a new design that was exactly what we wanted. They have helped create some amazing learning spaces for our students."

Watch How We Help School Districts
Watch dozens of videos that showcase how we help our K12 education clients. From innovative design solutions and school tours, to referendum videos and special events. Our architects and engineers help K12 school districts communicate their vision with students, staff, and the community.
DOES YOUR SCHOOL DISTRICT HAVE A PLAN?

OUR ARCHITECTS & ENGINEERS CAN HELP.
Featured K12 School Projects
K12 School Design News & Information
Widseth is designing multiple improvement projects for Marshall County Central Schools. Currently, the high school and elementary school in Newfolden…
The Safe Routes to School (SRTS) Program was started to enable children to walk and bicycle to school in a safe environment…
Facility assessments are critical to ensure that K-12 school facilities provide students safe, functional, and healthy learning environments. These assessments…