Efficient, Practical Design for Government Facilities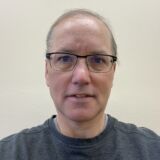 Tracey VonBargen
Grant County
County Engineer
"Widseth understood our business, they asked the right questions, and understood our specific goals for the project," said Von Bargen. "I think the efficiencies of our operations have improved dramatically since the construction of this facility."

The Grant County Highway Department building was originally constructed in 1938. To say a lot has changed since then is…
Before getting too far along in the process of planning a major infrastructure project, take a step back and think…
Funding takes a project from concept to completion, but the road to securing additional funds can be challenging without a…
Funding—it can mean the difference between being able to complete a project or not. There are multiple sources for securing…
The 38th annual Red River Basin Land & Water International Summit Conference will be held as a virtual event on January 21st. "Common…
Featured Stories of How We Help Our Clients
Widseth Designed an Efficient Truck Station for MnDOT in Little Falls
The 16,000 square-foot. MnDOT Truck Station in Little Falls, MN, includes vehicle storage, a wash bay, maintenance area, administrative area, inventory center, toilet/locker rooms, and miscellaneous building support. The energy efficient facility is designed to Minnesota's B3–MSBG standards. The site accommodates efficient flow of large vehicles, access to the site, large quantities of stockpiled fill, connection to city utilities, and stormwater control.
Widseth Helped Crow Wing County Repurpose Their Law Enforcement Center
In 2006, Crow Wing County's move into its new jail facility left the old jail facility, located below the Sheriff's office, empty and unusable. The Sheriff's office and facilities staff provided considerable input on a master plan that repurposes most of the building to accommodate the Sheriff's office's current needs, technologies, and safety measures. The newly renovated spaces include dispatch, meeting rooms, office spaces, breakrooms, an Emergency Operations Center, exercise room, and more. Improved ventilation and indoor air quality, energy efficient HVAC equipment and light fixtures, and cost-effective HVAC controls ensure a comfortable, modern work environment that conserves the County's resources.
Sustainable Strategies Make Staples City Hall Healthy and Efficient
Sustainable site design features include native and drought tolerant landscaping and a parking lot constructed of pervious asphalt pavement, which allows runoff to filter through. Exterior windows are outfitted with sunshades to block direct sunlight during the summer months while tubular skylights bring natural light into the central area of the building. Interior finishes constructed of recycled materials and low VOC adhesives improve the indoor air quality.
The interior lighting includes a daylight harvesting system which adjusts the light levels based on the amount of sunlight entering the building. Occupancy sensors automatically turn lights off in unoccupied rooms to reduce energy use.
Semcac Transit Facility
Government buildings need to be efficient, functional, and safe. Whether you need a new maintenance facility, public safety building, or city hall, Widseth's architects and engineers will listen to your needs and guide you through a collaborative design experience.