Aerial Mapping Services for Fast, Accurate Surveys, Amazing Digital Photography, and More
Aerial mapping services are provided by 95West Aerial Mapping LLC (formerly KBM GeoSpatial, LLC.) a wholly owned subsidiary of Widseth.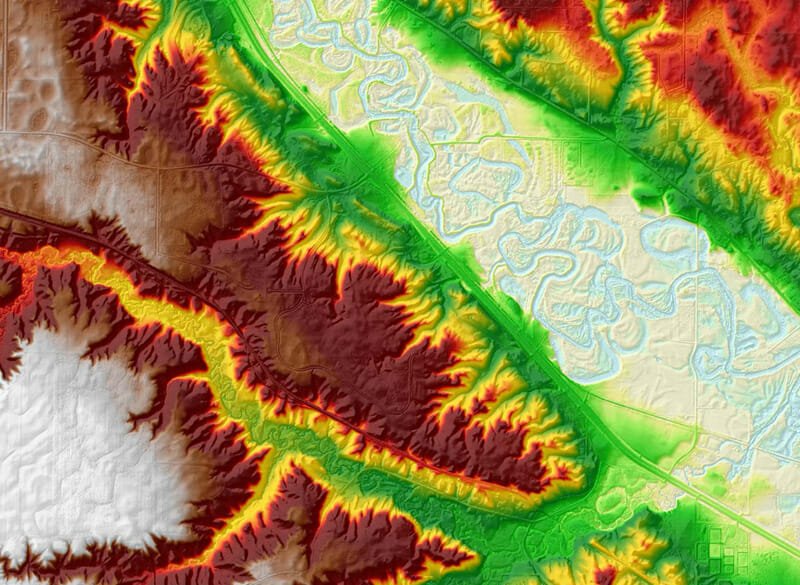 LiDAR Surveys
Aerial LiDAR (Light Detection and Ranging) surveys use laser technology to survey large areas quickly and accurately. We use LiDAR data to provide information such as terrain, roadways, transmission lines, buildings, signs, trees, and miscellaneous structures.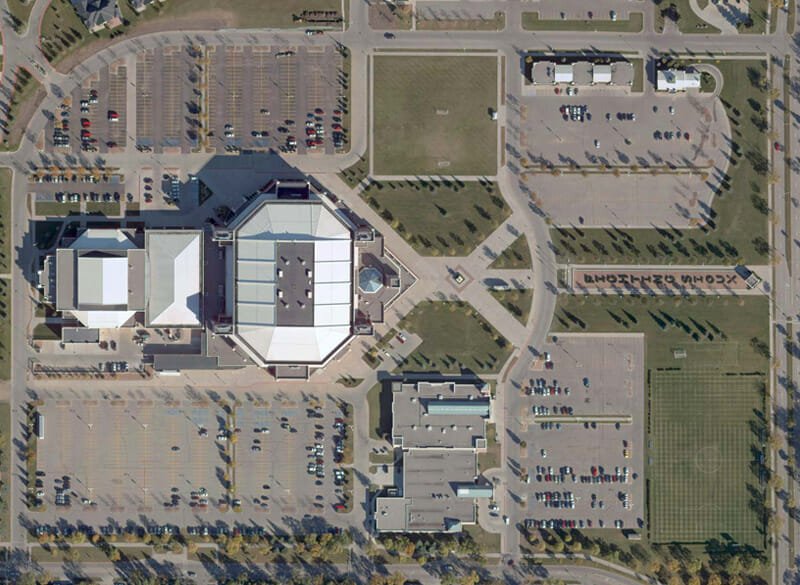 Digital Orthophotography
Our digital orthophotography system collects four-band imagery at a resolution of up to three inches per pixel. Pixel resolution (or Ground Sample Distance (GSD)) refers to the actual distance on the ground each pixel represents in the orthophotograph.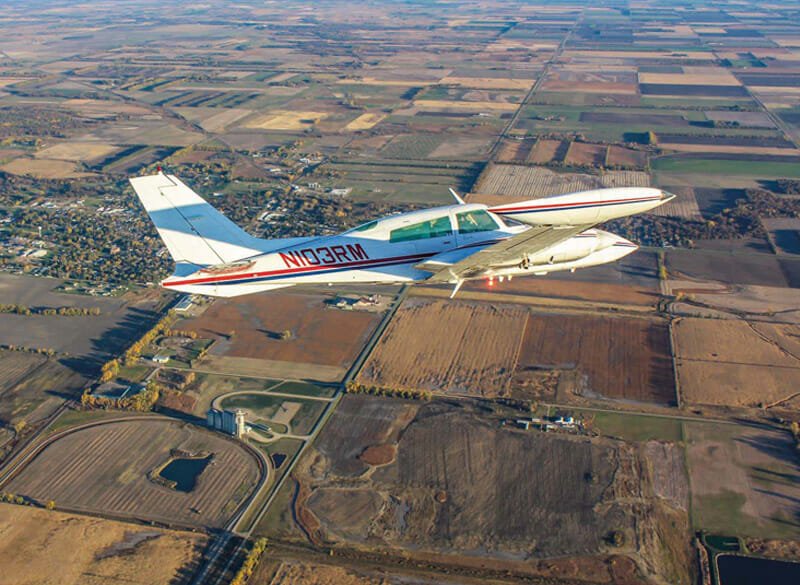 Aerial Acquisition
We have decades of expertise in aerial acquisition and processing. Our Cessna 310 fixed wing aircraft and full-time staff pilot allow us to control our flight schedule and mobilize quickly. Our aircraft is equipped with multiple sensors, allowing for simultaneous collection of data from a single flight.
Common Applications for Aerial Mapping Services
3D Modeling
Airport Facilities Survey
Engineering Applications
Floodplain Evaluation
Forestry Mapping
Land Use Mapping and Planning
Municipal GIS
Terrain Analysis, DEM, DTM
Transportation Planning
Urban Planning
Utilities
Utilities Corridor Monitoring
Viewshed Analysis
Volumetric Studies
Watershed Analysis
OUR TEAM OF CERTIFIED PHOTOGRAMMETRISTS, LiDAR EXPERTS, AND PILOTS WILL

GET YOUR PROJECT DONE QUICKLY AND ACCURATELY.
Fast-Track Your Transportation Project
Our transportation solutions, from roadways to railways to airports, have enabled our clients to fast-track project completion without sacrificing accuracy or quality. We regularly support design-build efforts for major highway construction partners, including transportation departments and engineering firms. We typically use large scale mapping solutions, such as high-density LiDAR and low altitude photogrammetry supported by a highly accurate control survey.
Chippewa County Finds Roadway Design Quicker, Easier with Our Aerial Mapping Services
When a team of Chippewa County engineers was exploring options to redesign the county's highway system, they relied on Widseth aerial services to survey their land quickly and accurately.
Land surveys, mapping, and aerial photography are critical tools for county engineers. When archiving the county land at a given point in time, taking an audit of zoning law adherence, launching a new design project, or capturing environmental data, aerial mapping captures more data, more accurately, and more efficiently than a traditional land survey.
Forestry and Natural Resources Industries Rely on LiDAR Data to Study Canopies and Ground Terrain
Managers of forests, rivers, watersheds, wildlife habitats, and other public lands have come to rely on aerial remote sensing to efficiently image and analyze assets on lands within their stewardship. When canopy volumes need to be studied, LiDAR provides a reliable means of penetrating vegetation to establish an accurate baseline ground surface as well as modeling the top of the canopy.  Using this technology, we can also estimate standing tree types and number and height of trees.
Government Clients Use Aerial Mapping to Make Informed Decisions
Local governments are using remotely sensed data, derivative products, and technologies to solve problems and make good decisions. Our approach helps local governments simplify processes, reduce costs, and aid in the understanding of urban conditions, all of which benefits citizens by improving the service they receive. Common applications include impervious surface mapping, land use or land cover mapping, and change detection.
Widseth's Geospatial Services Help Mines and Quarries Track Material Volumes
Active commodity mines and aggregate quarries across the nation regularly use aerial imagery and LiDAR for long-range planning and to track, model, and quickly calculate the changing volume of materials. This data is produced within a significantly shorter time frame, and because the material volume does not change during the survey, it is more accurate than traditional ground surveying methods. Smaller operations elect to approach this with a sUAS platform to decrease acquisition cost.
Aerial Mapping Data Makes Terrain Analysis Easy
We use aerial imagery and LiDAR data to create models that will help you identify, quantify, and analyze the terrain within your project area. These models, in the form of maps, orthoimages, point clouds, DEMs, DSMs, or DTMs, help us better understand the areas of concern. Our LiDAR sensor penetrates vegetation and can accurately depict terrain beneath full leaf-on canopy, which is not possible using traditional photogrammetry.
Aerial Mapping Helps Utility Companies Plan for New Development and Track Existing Lines
Our expertise and high-performance technology enable us to deliver detailed imaging, mapping, and analysis that help decision makers focus their efforts on the areas where it counts most. LiDAR data is then calibrated and classified, the imagery orthorectified, and everything is integrated into PLS-CADD models for further analysis and modeling. We work with our clients to help them comply with NERC requirements, which involves modeling line catenaries, sag under load, tower-line attachment points, and vegetation encroachment in the corridor and its associated risk. This enables them to quickly identify and respond to unacceptable risk throughout their asset portfolio.
Lon Juergens has joined Widseth's Forest Lake office as a Geospatial Imagery Lead. For more than 35 years, Lon has…
Andrew Moody has joined Widseth as a Lidar Processing Technician. He brings more than 10 years of experience working with…
Widseth's Digi-Key Electronics Product Distribution Center Expansion project recently received an American Council of Engineering Companies (ACEC) of Minnesota Grand…