Improve Your Asset Management
and Planning Process With GIS
Asset Collection
We'll locate, collect, and map spatial and attribute data with state-of-the-art technology that is customizable to your needs. We utilize both survey-grade and mapping grade Trimble GPS survey units to locate important infrastructure, such as streets, signs, utilities, ADA ramps, and much more.
Database Development and Maintenance
The key to a solid information system is to build your base data. Our feature integration ranges from zoning to utilities, playground equipment to streets, and everything in-between. We can even show you how to collect your own data.
Spatial Data Analysis
It's not just about what and where, but why and what's next. Whether it is site evaluations, visualization studies, cost estimates, or comprehensive plans that need current and future trend analysis; WSN can help make your project a success through the efficient use of GIS.
Cartography/Mapping
Our production-quality mapping services range from hard-copy maps to digital and web-based mapping applications. Every map has a story to tell. Spatial data, efficiently displayed using GIS technology, provides both purpose and context for those stories.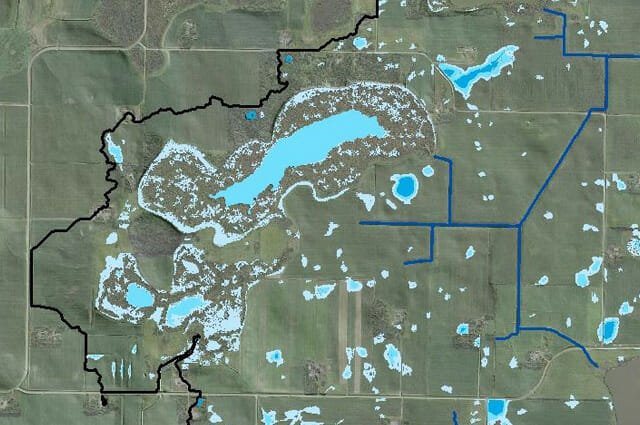 Terrain Analysis
From watershed delineations and depression analysis to hydrologic modeling and pollutant load estimates, we utilize GIS to analyze and manipulate our terrain data to answer questions on your specific project or target potential Best Management Practices (BMP) across the landscape.
Internet-Based Mobile GIS
You can now access, share, and even collect data with web-based mobile GIS platforms both in the office or out in the field. Whether it's an interactive map for public use, or a private interface for work orders and assets, we can assist you in having access to your GIS data with any mobile device.
NEED HELP MANAGING YOUR ASSETS? CONTACT THE GIS EXPERTS.

WE DELIVER GREAT MAPS.
Everyone Loves a Good Map, Especially If It's a Smart Map
Do you know the condition of all the roads in your city?
Do you make planning decisions based on accurate information?
Do you have a tool for effective watershed management?
If you answered 'no' to any of these questions then it's time to develop your own GIS. Widseth's GIS specialists can help.
Streamline Your Process With a Custom GIS in Just Three Steps
01
Access Your Data Anytime
We take complex data sets and put them in the palm of your hand. Whether you're in the office, at a meeting, or in the field, you and your staff will have complete access to your GIS.
02
Make Informed Decisions
No more guessing or assuming. A GIS database will help you when it's time to make tough decisions. Prioritizing your projects will become much easier.
03
Plan with Confidence
Every successful asset management program is directly tied to quality data, and the best way to organize that data is with a Geographic Information System.
Widseth's subsidiary, 95West Aerial Mapping, LLC, has the ability to simultaneously collect precise lidar data and high-resolution imagery for your…
The members of the Minnesota Geospatial Advisory Council's 3D Geomatics Committee (3DGeo) Data Acquisition Workgroup—which includes Widseth's Mark Reineke—received the…
Katelyn Kack has been a GIS Specialist in Widseth's Alexandria office for five years. When this mapping expert is not…
Maps in the Palm of Your Hand
to Make Informed Decisions